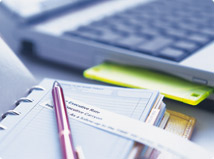 Without adequate professional help, doing business in another country can be a frustrating and expensive experience. Of the many benefits mentioned by satisfied clients of Integrita member firms, the most important one of all is that they appreciate the professional, prompt and personable service commitment that they received from member firms, both locally and globally. They are confident that their corporate needs are well-looked after.
Managing a business in today's market and economic environment is challenging and ever changing. Businesses may be at a point where their organization and operation should be more economical, effective and efficient to keep up with the competition.
All our members are vetted at the outset and on an ongoing basis to ensure they hold appropriate certifications by their local professional bodies. Our member firms are therefore suitably qualified to offer clients a full multi-disciplinary service wherever they may operate.
Integrita member firms are able to supply an informed briefing on what you need to know - from the political background to the commercial environment. They are better able to understand and manage cultural differences, unfamiliar business customs, potential problems and the obscurities of the economic environment in an unknown country your business plans to venture into.
Whether you intend to trade in another country, set up a business, or require professional help you have access to localised expertise. Whatever combination of services you need can be provided, including the establishment of corporate structures or legal entities necessary to meet the commercial needs of a new operation, taking into account international tax implications. Our member firms are able to arrange introductions to suitable professionals in other sectors of business such as bankers, investment specialists, patent agents, stock brokers etc, thus saving time, removing uncertainties and avoiding obstacles.


It is no secret that managing today's professional services firm is complex and demanding. Changes in the economy, the laws, the markets and our chosen profession affect us all. Are you having difficulty servicing your clients beyond your market area? Would you like to expand into new service areas? Can you use help to obtain greater market share? Does your technical expertise need outside support? Does your practice need to achieve greater efficiency? All this and more, can be addressed through your membership with Integrita.
There are many tangible and intangible benefits of joining Integrita, such as:
Conferences and seminars are organized at members' rates, which allows you to network and become acquainted with fellow professionals from around the world. These professional gatherings build rapport and trust between member firms and develop strong relationships.
Retention of clients who are venturing overseas, thus gaining their recognition of your ability to deal with their needs both at home and in overseas markets through a resource network on whom you can depend on.
Display the Integrita brand name and logo on your business cards, letterheads, brochures, etc to remind your clients and contacts that your firm has the backing of a solid resource network of professionals.
Instant web presence designed to promote our international organization and member firms.
Members' Directory to contact fellow members who have the expertise to assist.
Opportunities to gain new clients through referrals from your fellow members and enquiries from website visitors.
Opportunities to refer work to your fellow members and receive a referral fee in return.
Resource exchanges – in the form of email broadcasts, value-added information, services marketing assistance, staffing, publications for clients, technical briefs, discussions and training; to name but a few.
Staff retention can be enhanced through overseas training and exchange programmes. Professionals from our member firms can obtain practice experience in other countries and, at the same time, help fellow members during peak seasons; and vice versa.
At present, membership is limited to one firm per 100km radius in each country. Our members assist us to identify prospective members and conduct visits to prospects on our behalf.